Used Hyundai Cars Available at AutoMax Ocala
Are you a Lady Lake driver looking to purchase a used Hyundai car? Here at AutoMax Ocala, we offer drivers a long list of used Hyundai models to choose from! Hyundai sedans and SUVs abound at AutoMax Ocala! From the Hyundai Accent to the Elantra, Elantra GT, Genesis, Santa Fe, Santa Fe Sport, Sonata, Tucson, Veloster, and Veracruz - Wildwood, FL drivers truly have lots of options! If you're looking for a vehicle that's reliable, sporty, and packed with modern essentials, Hyundai models are a must consider. Our used inventory of Hyundai vehicles is constantly in flux as we're always receiving and selling vehicles in our inventory. If you don't see a vehicle to your liking, stop back soon to see what new vehicles may have arrived!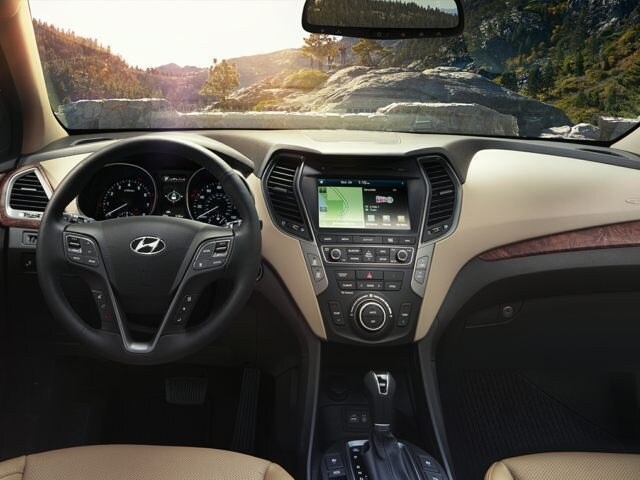 Available Hyundai Sedans
The Hyundai Accent is the most compact sedan of the Hyundai sedans. The Accent is a straightforward modern cruiser well equipped to be a commuter vehicle or family transport vehicle. Coming in a hatchback and sedan version is the Hyundai Elantra. The Elantra is larger than the Accent, with a sleek exterior style. Drivers that want a sportier sedan can opt for the Elantra GT, which provides Gainesville drivers with more rear storage accessibility. Slotting in just above the Elantra GT is the seriously athletic Hyundai Veloster. With distinct exterior styling and an available Veloster N version, Dunnellon drivers that are looking for increased power and performance features can look to the Veloster models with confidence. Lastly, the Hyundai Sonata offers Lady Lake drivers an elegant, classic sedan with a roomy interior and up to 245 horsepower. If you're a Wildwood driver looking for a spacious family-centric sedan, the Sonata is a solid vehicle to consider. It's long wheelbase makes the Sonata an exceptionally agile-looking vehicle - it's not just agile looking, it's has the power to back it up, too.

Available Hyundai SUVs
Straight out of the gate the Tucson is a striking SUV. It's modern, yet humble in exterior styling and comes with a long list of high-tech modern features. Drivers can enjoy such available features as a panoramic sunroof, an eight-inch touch screen infotainment system, and ventilated/ heated front seats. The Tucson will likely turn heads as drivers cruise through Leesburg, FL. Drivers that are looking for a vehicle that's a bit larger and offers more in the way of tech can look to the Hyundai Santa Fe or Santa Fe Sport. Available to Dunnellon drivers in seven trim variations, the Santa Fe carefully combines driver assistance features, comfort, performance, and technology to create a modern SUV. With an available engine that provides up to 235 horsepower, available all-wheel drive, and a standard eight-speed automatic transmission (depending on year and trim selected), the Santa Fe is much more than an SUV filled with tech - it's also a highly capable multi-terrain -ready vehicle.
Interested in learning more about Used Hyundai Models at AutoMax Ocala? Stop by our dealership Today!
With a team of professionals at the ready, Leesburg drivers can look to AutoMax Ocala with confidence. Stop by our dealership located in Ocala and visit with our finance team to learn more about auto loans, lease, or finance package options. Auto Max Ocala is prepared to assist drivers with nearly every step of the vehicle buying process! Stop by our dealership for a test drive and see which used Hyundai model is for you!